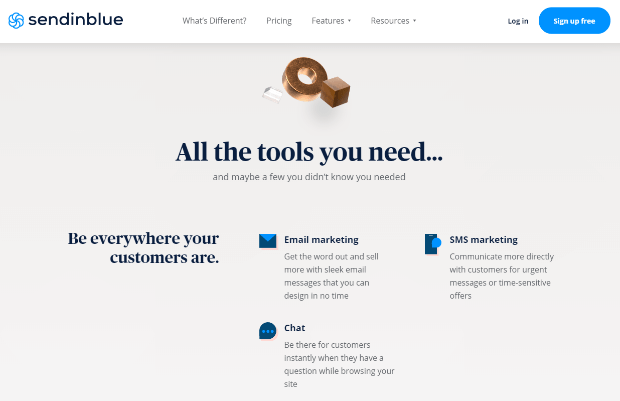 You may have been successful at growing your business using differing channels like word of mouth, referrals or social media. If you are looking at using email marketing, there are always excellent tips you can use to generate new leads for your business. If you are experiencing frustration with optimizing your email marketing here is how you can develop your business through email marketing.
Effective subject line
The first element of a successful email marketing campaign is a subject line. You need to use a catchy and intriguing subject line that ensures that the recipient will be interested. The idea of having a subject line is creating enough interest to get customers to open your email when they see it in their inbox.
Come up with a clean design
To generate new business, you will need a call to action. Be honest with yourself, do you read all your emails from start to finish, probably not. Your potential customers will most likely want to skip to the call to action if they are interested and this needs to be clear on your email. A clean design will help you achieve that. When using email marketing, make sure the emails you send are readable. Use high-quality images to make them more appealing and lots of white space. Also, concentrate on one product only if you have several in your range, the more niche your email is, the more likely people will take up the call to action.
Keep the key message above the fold
The main reason for sending an email is for people to read and understand your message. You can also consider keeping the call-to-action above the fold too. Repeat your message not more than three times throughout the email.
Create engaging content
Ensure that you have unique and engaging content to succeed with email marketing. Engaging content includes consumer aware guides, videos, photos and even case studies. People especially enjoy receiving infographics as they are easily readable. Use larger fonts to allow for easy scanning of the message. Also, provide links and details for more information.
Use incentive
Business owners can increase open rates using an incentive and adding them to the subject line. Use phrases like "top 7 tips to benefit ABC Company" or "Receive x benefit for ABC Company."
Build Trust
To generate more leads and new business opportunities for your business, you will need contact information of your potential customers. Most of the time people will share their information with you if they trust your brand and are actively looking to purchase from you. This information is extremely valuable to your business and should be looked after in line with the General Data Protection Regulation for Business Data. You will also need to promise to your potential customers that you will look after their information which gives them peace of mind to deal with your business.
Segment emails to a subscriber behaviour
Email becomes more relevant to readers when the email relates to their habits and behaviours. Relevant email leads to more clicks, opens, and sales. Readers' behaviours include:
The links that a subscriber clicked in an email
When the subscriber signed up
If a subscriber clicked on the email, however failed to convert on the landing page
For people who did not open the email, you can resend it. If there is a need, you can change the subject line.
Use auto-responders for opt-ins
Setting up an autoresponder that will remind your reader that they opted in is a better option than just assuming they know. Also known as trigger emails or drip campaigns, these are emails that are automatically activated once someone takes a specific step.  According to Jane from BDP Agency "Adding an autoresponder should also include bonus materials to reward readers or provide additional content. Auto-responders can be activated when someone downloads a whitepaper, place an order and fill out a contact form."
Gate the content and tie the two landing pages
Gated contents are used by business owners to drive traffic to their business landing page. They have the information needed in exchange for a free report or something valuable like content on your business website. Your landing page should feel and look like the email. Don't forget to utilize tracking tools. They allow you to see the landing pages and emails that performed the best.
Call to action
Call to action is where all the above tips will lead the reader. After they finish reading your email, they need to know what they need to do. Make sure you clearly state what you want your reader to do. A call to action is essential to generate new business.
Make your emails sharable
With email marketing, you can generate new business when the people who receive your email are able to share them with colleagues, friends, and family. You can ask them to share your email, add a sharing button, embedded pre-formatted tweets, add SignUp linked and social media buttons so that people can share your email on the platform
We all know that marketing strategies are evolving. People are turning to social media and other marketing strategies; however, the fact remains that email marketing continues to still generate leads for your business and email marketing is a successful marketing strategy for your business.